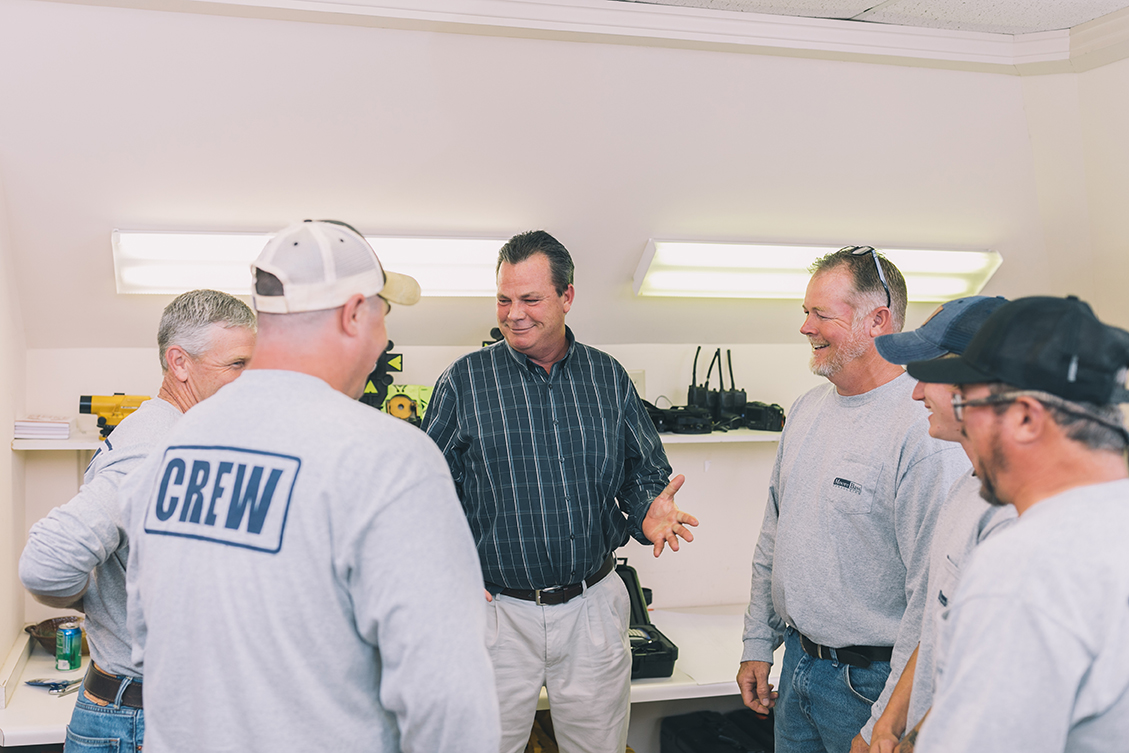 The people and values of Moore Bass are our greatest assets.
The people and shared values of Moore Bass are our greatest assets. As an organization, we strive to make a difference in our projects and communities. We attribute our success to our employees who share this commitment to our community. We recognize our many differences and the richness that our diversity brings to our work environments. Such differences help us connect better with the project needs of our clients through the Southeast.
Lindsey Hartsfield, P.E.
Project Manager
Lindsey Hartsfield, P.E.
Project Manager
Ms. Hartsfield is a Professional Civil Engineer with over 10 years of experience. She has extensive knowledge of civil design, permitting with state and local agencies, hydraulic and hydrologic stormwater modeling, and design of stormwater management facilities in the North Florida region. Her experience includes a range of project types including, but not limited to commercial retail/offices, single family residential subdivisions, and multi-family apartments and condominiums. Ms. Hartsfield's expertise lies in design and permitting of stormwater management facilities ranging from larger regional stormwater facilities to small facilities intended to serve single family homes.
Areas of Expertise:
Civil Engineering Design
City/County Stormwater and Retention/Detention Design
Stormwater Modeling
Professional Registrations:
Florida Professional Engineer #75432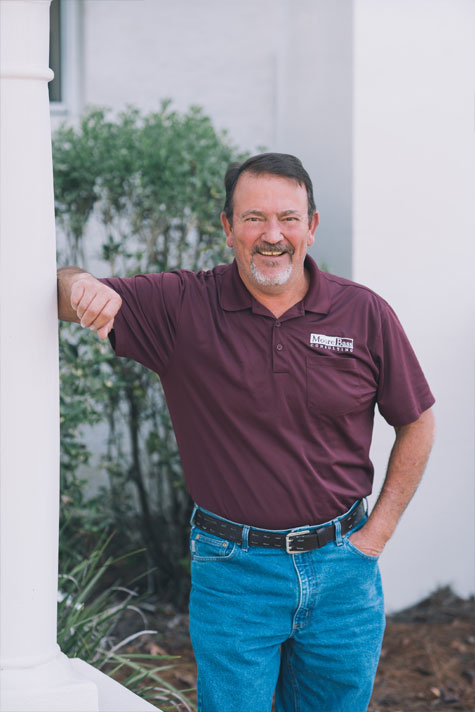 Danny Davis, P.L.S.
Project Manager
Danny Davis, P.L.S.
Project Manager
Mr. Davis is a professional land surveyor who has worked in Leon County and surrounding counties for more than 40 years. He is the Director of Land Surveying Services for the Moore Bass Tallahassee office. His staff currently includes multiple field crews, which operate daily, and technical and administrative office staff, which provide a quality final survey product to our clients. He has extensive knowledge of the latest technology in survey equipment including Global Positioning Systems, Robotic Total Stations (S-6 RTK Cell data collection using R10 rover units), and Automated Data Collection.
Areas of Expertise:
Project Management
ALTA/ACSM Land Title Surveys
Boundary and Topographic Surveys
Deed and Easement Research
Boundary Resolution
Professional Registrations:
Florida Professional Land Surveyor - 5254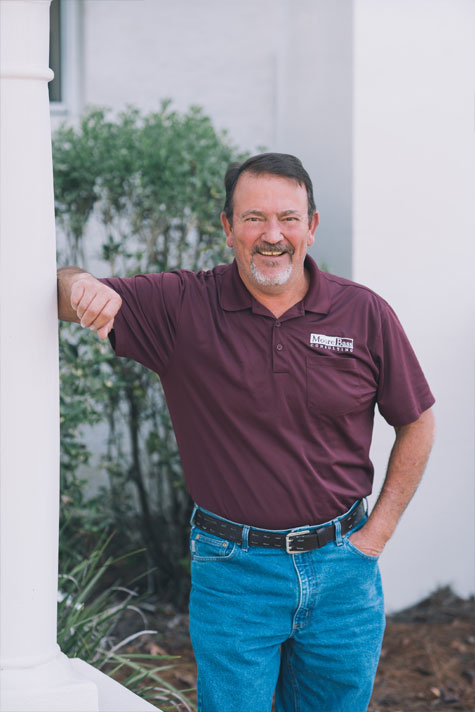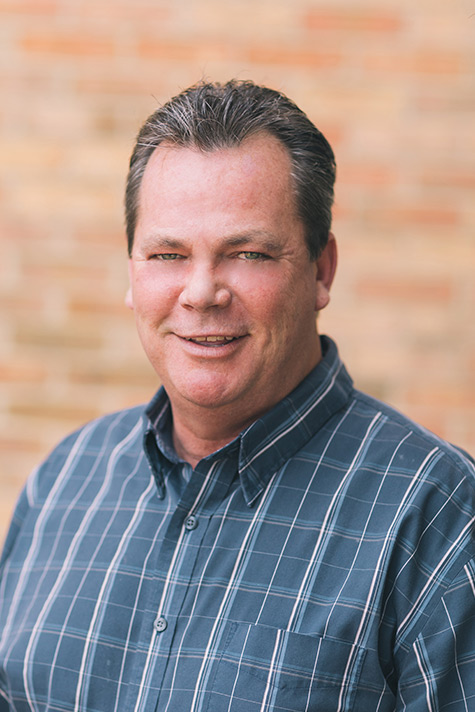 Rob Debien, R.L.S.
Project Manager
Rob Debien, R.L.S.
Project Manager
Mr. Debien is a Registered Land Surveyor with more than 25 years of experience with a strong background in rural, residential and commercial land surveying. He has experience in legal research, boundary surveys, ALTA/NSPS land title surveys, subdivision layout, GIS inventory services, topographic surveys, commercial and residential construction layout, roadway construction layout, geodetic control surveys, aerial mapping control surveys, and use of total stations, GPS, and the computer operations to obtain final results. Experienced in all facets of Land Surveying and capable of handling a great deal of responsibility, Mr. Debien is effective in recruiting, motivating, and developing internal teams and long-term loyal employees.
Areas of Expertise:
Project Management
ALA/NSPS Land Title Surveys
Boundary Surveys
Topographic Surveys
Commercial and Residential Construction Layout
Subdivision Plats
FEMA Elevation Certificates
Professional Registrations:
Georgia Registered Licensed Surveyor #2964
Alabama Professional Land Surveyor #29084
Mississippi Professional Land Surveyor #3097
Professional Certifications:
GSWCC Level II Certified Design Professional #4435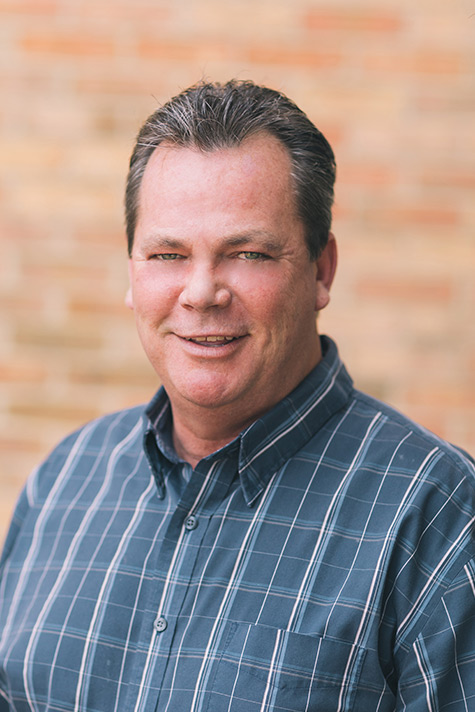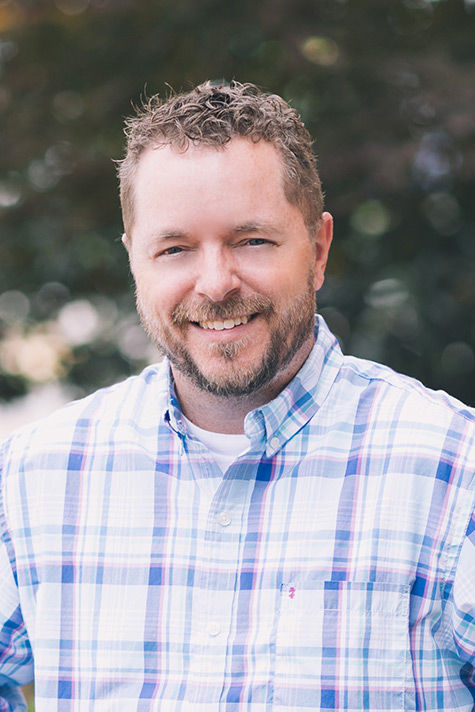 Sean Shanks, P.E.
Project Manager
Sean Shanks, P.E.
Project Manager
Mr. Shanks is a civil engineer with a strong background in land development consulting and general civil design. He is capable of providing a comprehensive spectrum of civil engineering services ranging from initial strategic planning, coordination and consulting to final detailed design and value engineering to construction administration. Mr. Shanks is particularly experienced in subdivision and site planning and design; and design of water, sanitary, and storm utilities, stormwater management facilities and systems. He also has extensive experience in static and dynamic hydrology and hydraulic design and modeling. In the Metro-Atlanta area, Mr. Shanks has prepared various pertinent permit applications through the following regulatory agencies including: Georgia Department of Transportation (GDOT), Georgia Environmental Protection Department (GEPD), and many Metropolitan Atlanta area municipalities.
Areas of Expertise:
Roadway Geometrical Planning & Design
DOT/City/County Roadway, Stormwater, and Utility Design
Subdivision Planning and Design
Project Management
Construction Management
Contract Administration
Plan Compliance Inspection
Water Distribution Planning and Design
Stormwater Master Planning
NPDES Compliance
Professional Registrations:
Georgia Professional Engineer - #31558
Alabama Professional Engineer - #28219
Florida Professional Engineer - #61842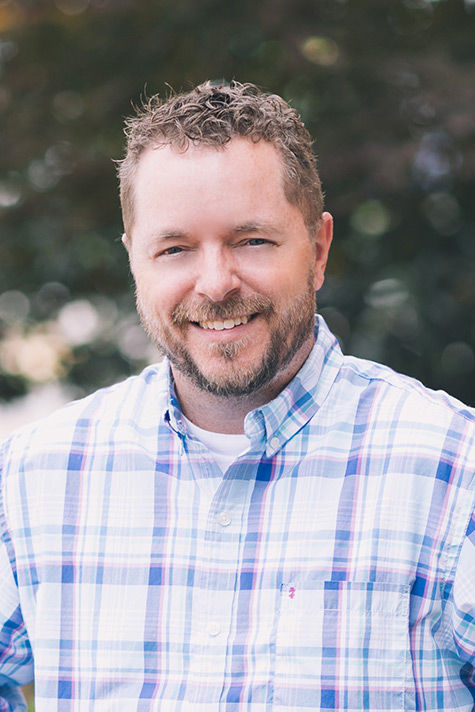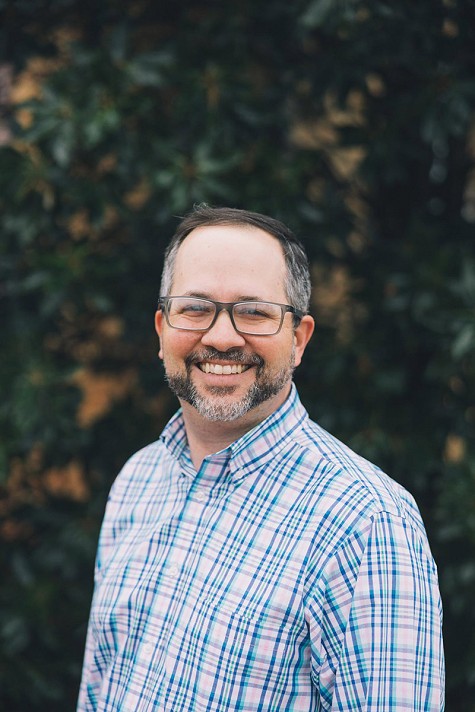 Wade Stroud, P.E.
Project Manager
Wade Stroud, P.E.
Project Manager
Mr. Stroud has extensive experience in transportation and stormwater/environmental engineering, along with construction and contract management. This background includes roadway design, hydraulic design, project and program management, bid management, pavement assessment, MS4 compliance, Army CORP of Engineers permitting, stream and wetland identification, GA EPD compliance for both general development and linear projects and intersection design. In the public sector, he has developed, and overseen the implementation of capital improvement plans as well as implementation and oversight of multi-million dollar budgets. He also holds Level II GSWCC NPDES Erosion Control Design certification.
Areas of Expertise:
Project Management
Contract Administratio
Municipal Project Design Managemen
Mass Grading and Commercial Earthworks Design
City/County Roadway Design
Subdivision and Roadway Design
Residential and Commercial Land Planning
Environmental Permitting
Minor Highway Design
Major Highway Design
Professional Registrations:
Georgia Professional Engineer - #

34220

NPDES Level II Certification - 0000058947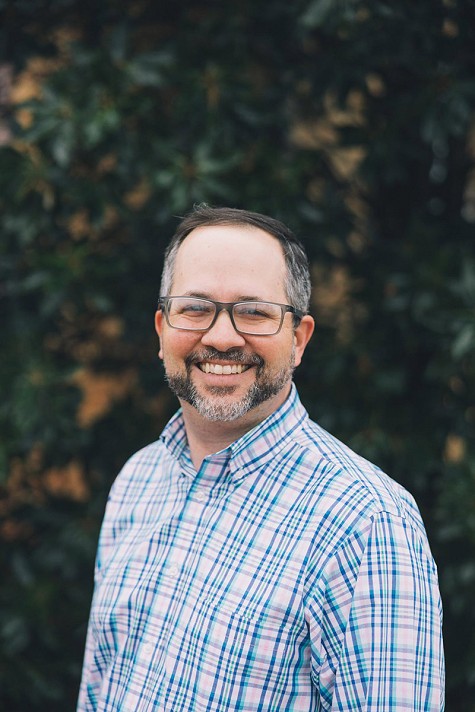 At Moore Bass, We Operate With These Values At Our Core:
Integrity is our most important core value.
We add or create and then deliver value with everything we do.
We are committed to excellent performance.
Our success depends on our client's success.
We make bold commitments and we keep every commitment.
We prioritize positive relationships and respectful communication in all interactions.
We are strategic problem solvers.
Our opportunities are not limited.
We believe in holding ourselves and each other accountable.